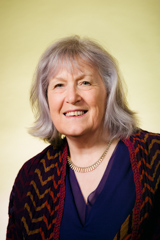 We have created a world where individualism is encouraged to the extent that we consider ourselves separate from one another. But we are all inextricably linked in so many ways - physically, emotionally, mentally and spiritually - we are all One.

The purpose of this website is not to convert anyone to any particular path, creed or religion but to offer information, in the articles particularly. I hope that what you read will encourage you to create your own loving, fulfilling and holistic path that also enhances others' lives. We are, first and foremost, infinitely creative souls with much more power than we can possibly imagine.

I believe that we all come from the One Source, to which we will all return and, even though we appear to be separate during our physical existence on Mother Earth, in truth, we are not.

Life is a series of events - challenging, exciting, tragic, evoking the whole range of emotions we are capable of - and we can more easily enjoy all of them if we are in a state of inspired and creative thought with joy, peace and serenity. If we learn to accept and love our connection with all other souls by realizing that we are all whole and perfect souls or spirits having a material experience, life flows much more easily.